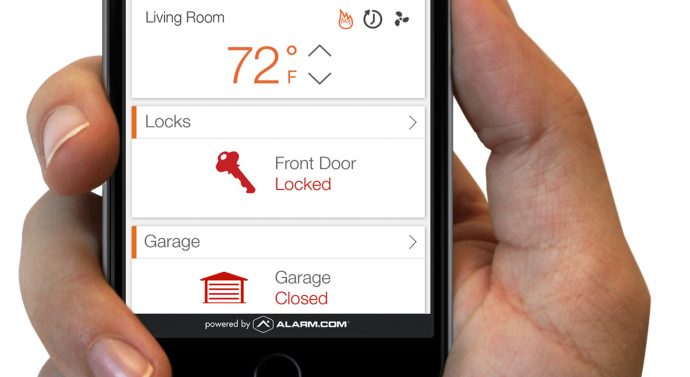 Rottweiler Application Strategies For a Mobile Society
Business Security Systems, Business Telephone Systems, Card Access Systems, CCTV Camera Systems, Security System Monitoring, Security System Notification, Uncategorized, VoIP Business Systems, Web Enabled Security
May 14, 2011,
0 Comment
7
We have all seen the growing development of the apps for your smart phone and although not seen by the public, Rottweiler has been working in our "top secret" room with some great improvements.  Rottweiler was first to the industry with it's Web Enabled Security Systems and now we are moving forward on a much improved version of business products for businesses that want to know more, do more and allow for great access especially when businesses have multiple locations.  I can't tell you everything here now, but I can tell you Rottweiler delivers the wow factor!
Years ago Rottweiler recognized that people were seldom home when burglary or home intrusion happens.  Because of the years of negligent providers of dial-up security products, subscribers often were left completely in the dark when it comes to notification of events.  And when customers were notified it became an "are you OK" question followed by embedded scar tactics created for self preservation of subscriber dependence.  Our observation also recognized the inability for people to know if their systems were even working or not.  People, if your security system does not notify you EVERY time when it is armed and disarmed, you are at risk.
Because of Rottweiler's Web Enable security monitoring, the guess work is gone.  Rottweiler notifies users in milliseconds, with detailed information and with updated status on the go.
Rottweiler does not stop there either.  Surveillance systems installed by Rottweiler can notify you proactively once a signature is provided from cameras on their systems.  Now you can still buy traditional surveillance camera systems and there are many to choose from.  But if you have the choice of alarms vs. information tracking, why would you select an old fashion product?  The cost is nominal.  If you are a business, the choice is not even worth the discussion.  Know in seconds what happened instead of looking through hours of video to try to find the incident.
Rottweiler's VoIP business telephoneofferings have also stepped up into the mobile society factor.  Today you can receive a call from the office and transfer it right back to the office if you choose.  Why waste your time telling clients they were transferredto the wrong number and that they need to call back?  Samsung's Mobile Extension, aka MOBEX, allows calls to transfer back to the office when sent to a cell phone.
Rottweiler provides intelligent security products for smart people.  Card Access, Camera Surveillance, Security and much more.  Call Today to see what Rottweiler can do for you!  770.529.5678